Abstract
WOW! is a new restaurant in Libya, our studio was invited to design a visual identification system that reflects the nature of the brand.

The Challenge
With the restaurant specializing in fresh burgers and potatoes, it had a clientele of newlywed families, so we created a visual communication strategy that would resonate with them.

Workshops were held to plan and develop the brand vision with the client before starting anything.We have made a mind map and outlined the brand attributes.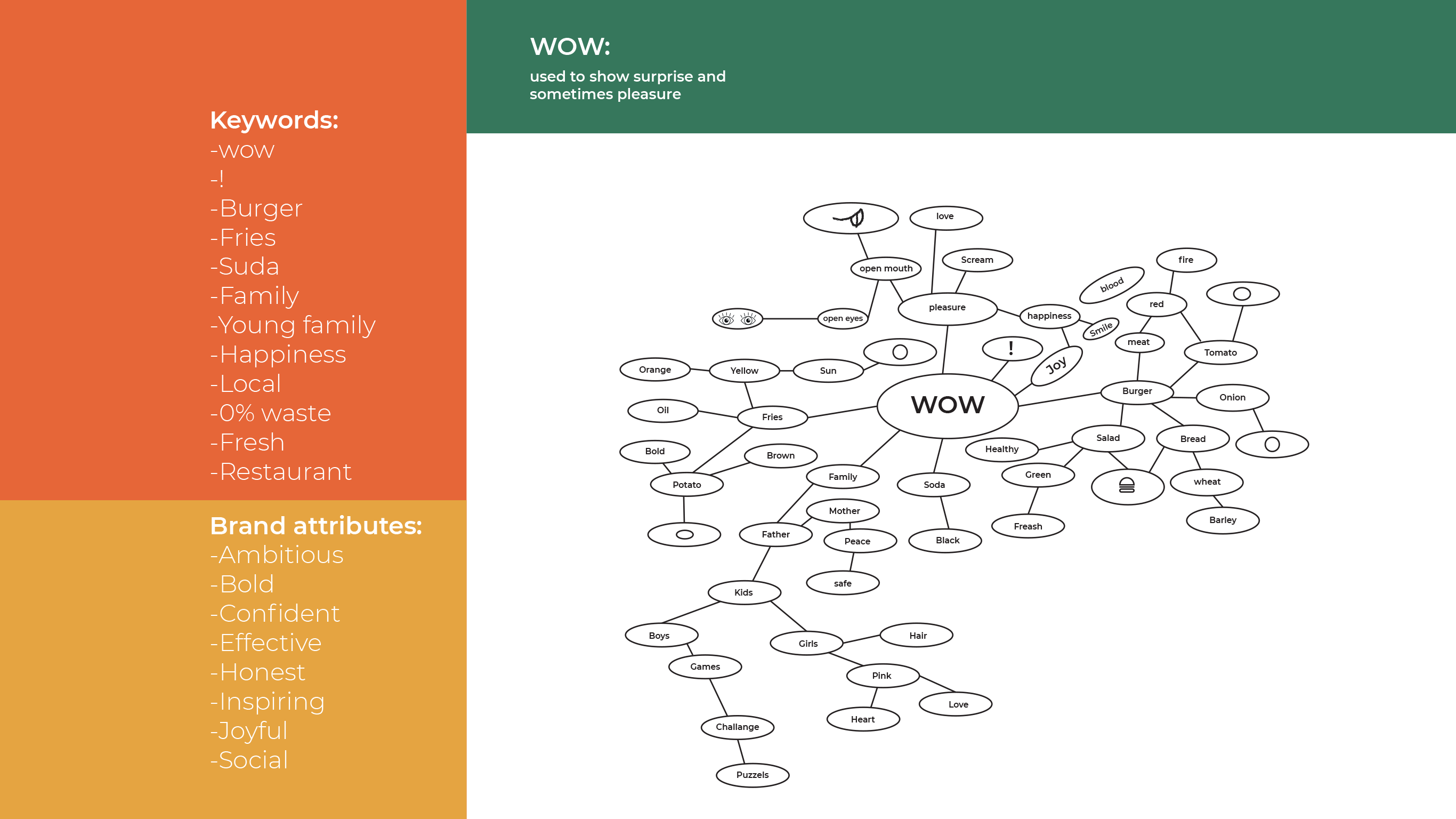 The solution and the output
The first visual output from the identity building process was the logo.

Structure WOW! logo is built on a modular grid, its main element is a rounded square denoting burgers, in addition to a completely modified font.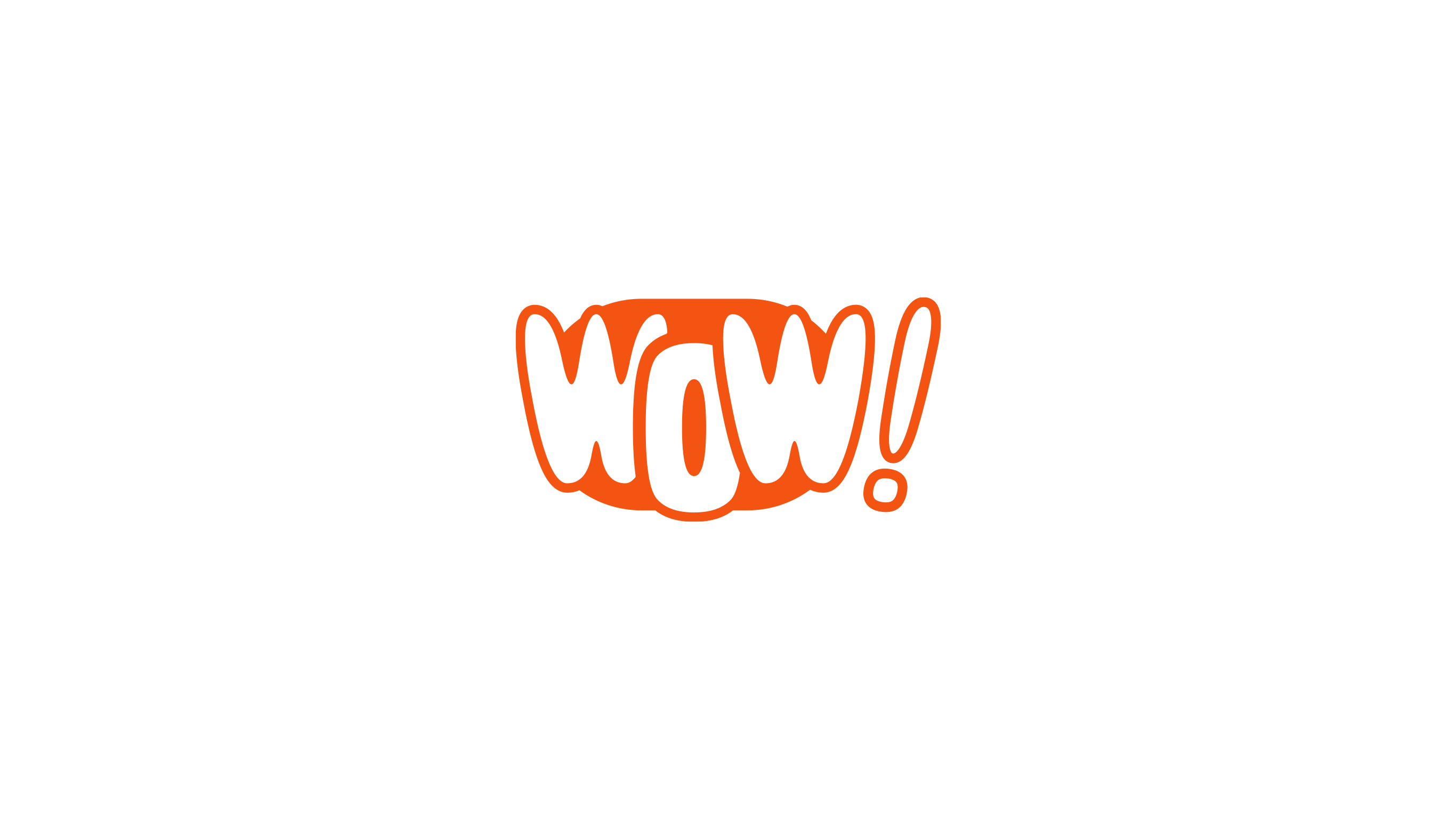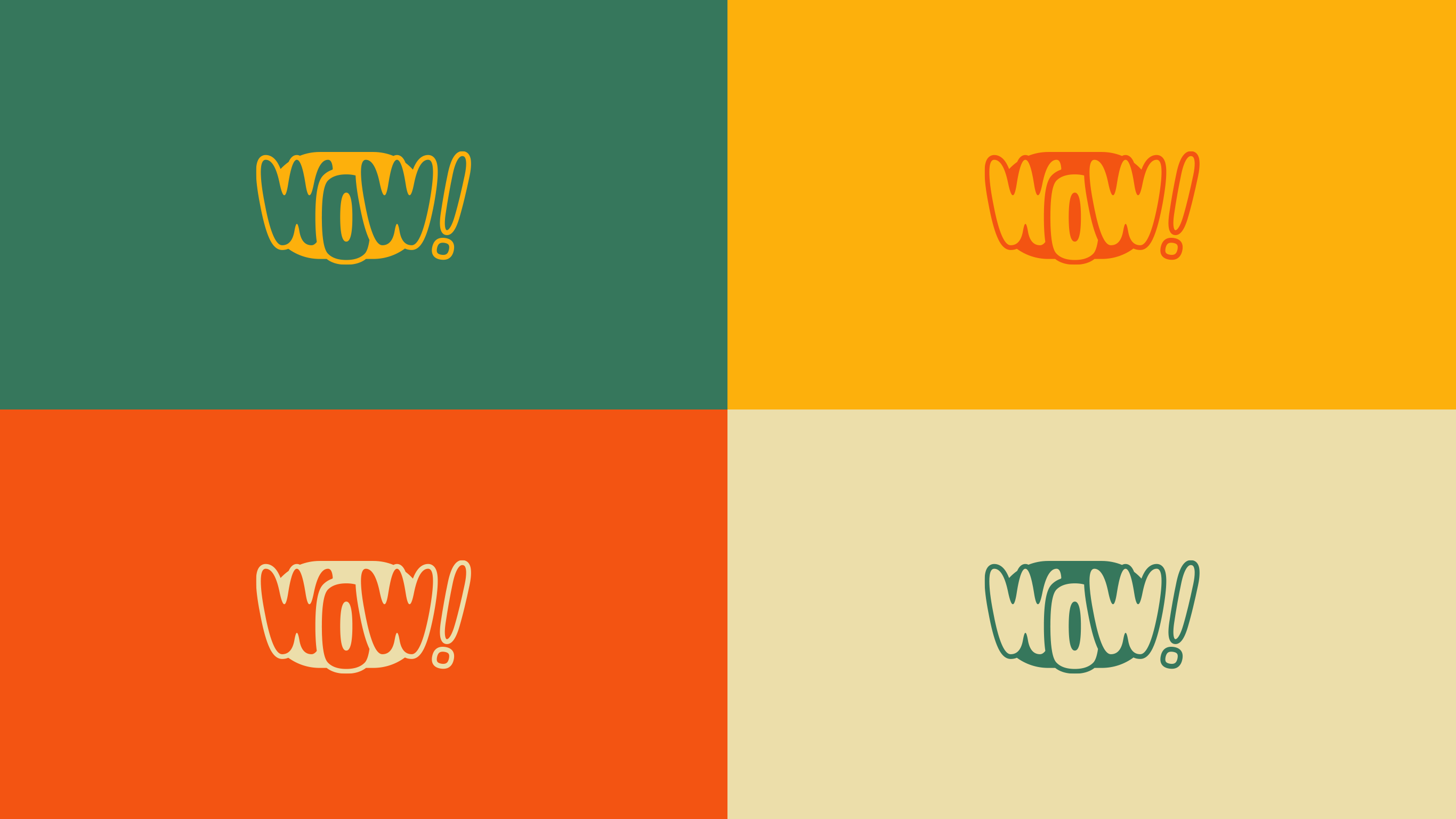 The colors and fonts were carefully chosen to fit the brand's voice and message.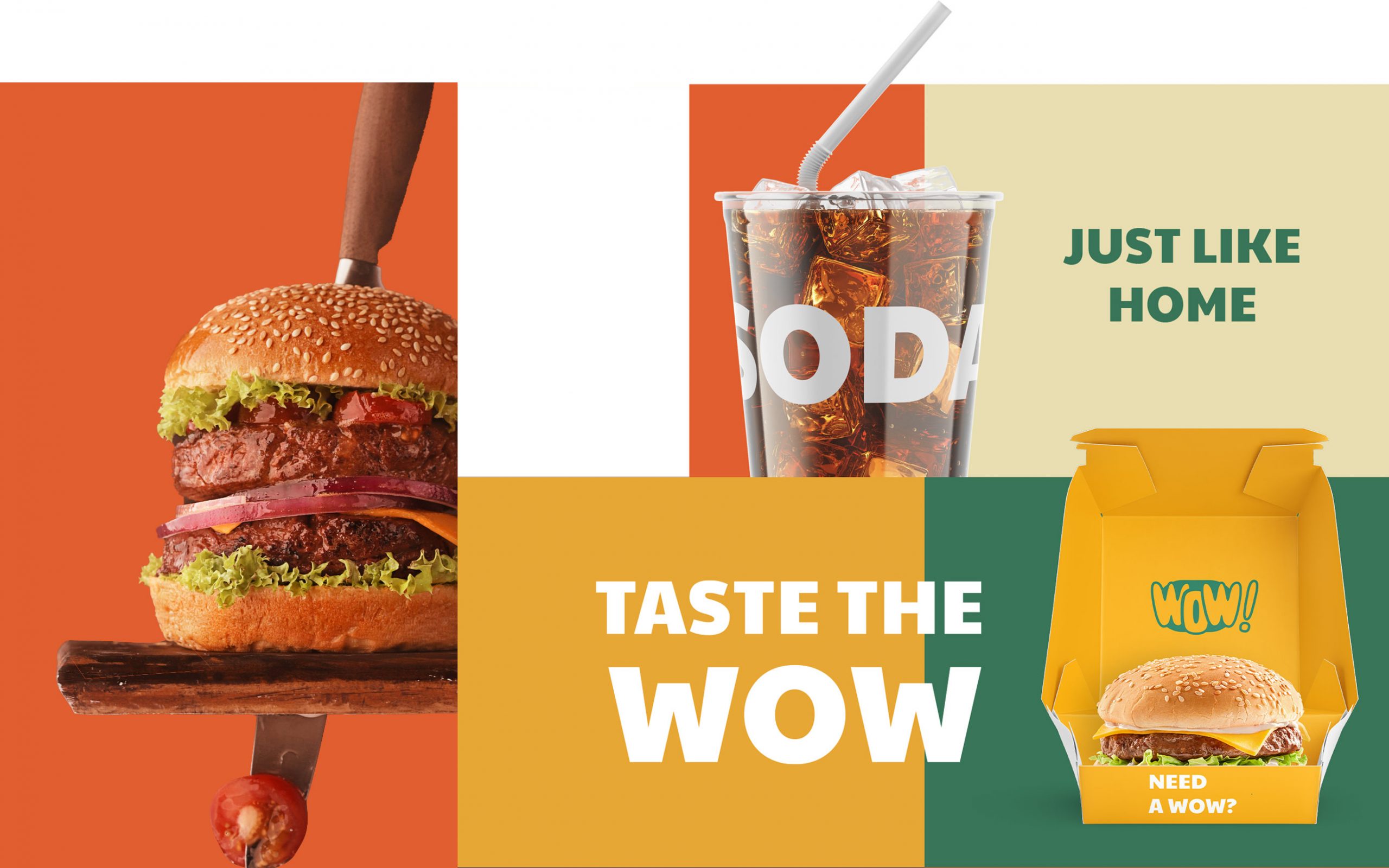 Our favorite part is the packaging and printables
because we make it fun and exciting.